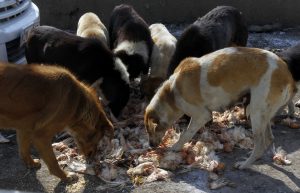 The local authority in Petauke district has gunned down two hundred and ninety eight stray dogs.
Petauke District Council Chairperson, James Lungu told Breeze News that the local authority has a target of controlling 600 dogs because the district has an increase in the number of stray dogs.
Mr. Lungu says the exercise, which started last month will be extended to all the villages in the district.
He was reacting to concerns from some residents of Ukwimi area who expressed worry over an increase in dog bites in the area.
Mr. Lungu has called on dog owners in the district to vaccinate and confine their dogs in order to reduce rabies related diseases.
And in another development, the Council Chairperson has disclosed that the local authority has relocated almost all the street venders to the designated places.
He says the contractor Condrill Construction Company is soon expected to start works on Petauke Boma town road.