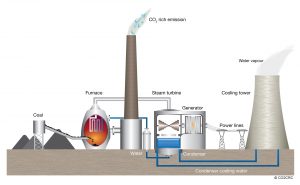 An investor has shown interest to set up a 500 megawatts coal driven power station in Chipata district at a cost of 900 million United States dollars.
Eastern Province Permanent Secretary, Chanda Kasolo says the investment will create over 2,000 jobs.
Mr. Kasolo says discussions on the matter have reached an advanced stage as the investor is just waiting to come and identify land.
He says two pieces of land have been offered for the project but the challenge is that about 20 families will have to be relocated when the investor choses one of the land.
Mr. Kasolo added that his office has received another inquiry from another investor interested in setting up a 300 million United States dollar solar and wind farm to generate 200 megawatts of electricity.
He says the province has seen an overwhelming response from people trying to invest in agriculture ranching, energy and food processing, which will have a positive impact on the economy.