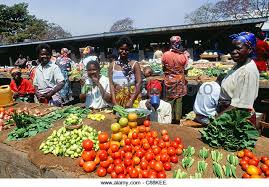 Delays in rehabilitating and constructing new structures at Kapata market have worried traders.
Kapata Market Vice Chairperson, Vainesi Mvula, told Breeze News that the delay in rehabilitation of toilets, construction of the new market shelter and flooring of the market, has worried traders.
She says traders are trading in the mad especially when there is rain.
And an on the spot check by Breeze News at Kapata market found that traders were trading in muddy floor.
Ms. Mvula says traders are not sure when the flooring of Kapata market and construction of the new shelter will commence.
She says the marketeers are also not sure when the rehabilitation of toilets will start, although the borehole has been sunk in the market.
Ms. Mvula says the old market shelter has been electrified, but traders are concerned with the poor state of the market floor.