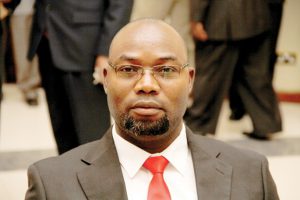 Government says youths can play a role in liberating Zambia from poverty and economic challenges.
Minister of Youth, Sport and Child Development Moses Mawere says this will also ensure that youths take up the center stage in the governance and growing of the country.
He was speaking shortly after the laying of wreaths at the Freedom Statue in Lusaka this morning.
Earlier, republican vice president, Inonge Wina, led hundreds of youths, dignitaries and defense chiefs in the ceremony of laying wreaths.
Mr. Mawere says youths in the country are demanding full participation and engagement in various programs.
He, however, says that youths have complained that there is a gap between government and the young, regarding the flow of information.
The Minister further says Zambian youths have demanded for more training in various skills.
He says this is because young people have realized that it's only through training in skills such as entrepreneurship that they can fully contribute to the economic growth of the country and become employers.
Mr. Mawere also explained that government will ensure that challenges faced by youths in various parts of the country are addressed.
Meanwhile hundreds of young people have today gathered at David Kaunda stadium in Chipata to commemorate Youth Day.
Breeze FM Staffer, Naomi Mwimba reports that the event started with lying of wreaths at the Chipata cenotaph by the Guest of honor, Royd Tembo and other senior government officials.
They were paying tribute to Zambian youths who lost their lives during the struggle for independence.
At David Kaunda stadium youths are celebrating the day by showcasing their various talents such as traditional dances, acrobatics, drama and sporting activities.
Various schools, public institutions and organizations have exhibited what they do at their stands.
This year's Youth Day is being celebrated under the theme, "unity and innovation for a smart Zambia".