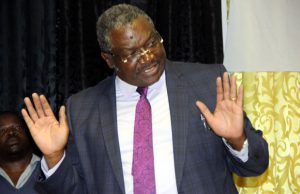 The Forum for Democracy and Development FDD in Eastern Province has backed the expulsion of former party Vice President Chifumu Banda.
This is according to a press statement availed to Breeze News by Provincial Information and Publicity Secretary Emmanuel Chamango and Provincial Chairlady Alice Ndemena.
Mr. Chamango and Ms. Ndemena say that despite Mr. Banda being vice president since 2005, he has not been active in party programmes and activities.
The duo has charged that these are among the reasons why Mr. Banda lost the August 11 general elections when he contested as Member of Parliament for Chasefu Constituency.
They say that the FDD in Eastern Province does not need leaders who go to sleep in times of trouble but cause confusion in the name of calling for a convention.
But Mr. Banda has refused to recognise his expulsion stating that procedure was not followed when expelling him.