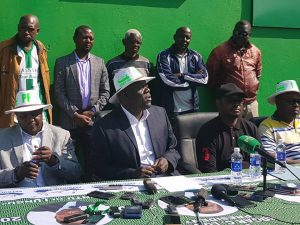 Chipangali Member of Parliament, Vincent Mwale, has been appointed as a member of the PF, Patriotic Front Central Committee.
Other PF members appointed as MCC members are Kebby Mbewe, Christopher Yaluma and Lawrence Evans.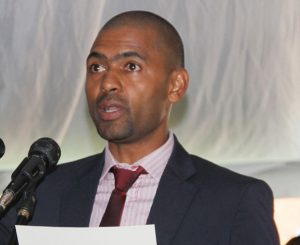 And the Central Committee also adopted the motion to move the date for commencement of elections for party structures in North-Western Province starting from October 1st 2017.
Meanwhile the Patriotic Front Party, PF says the decision to expel former Information and Broadcasting Minister, Chishimba Kambwili and his former Copperbelt counterpart, Mwenya Musenge, has been arrived at in an effort to consolidate the party's unity of purpose.
Party Secretary General, Davies Mwila, says the Central Committee believes that expelling the two was important, because they have many times, attempted to destabilize the party.
Speaking during a press briefing this morning, Mr. Mwila says the ruling party will not tolerate any form of indiscipline.
He says in line with PF internal democracy, Dr. Kambwili and Mr. Musenge were given an opportunity to exculpate themselves over charges levelled against them, but they could not deny all the allegations.
Meanwhile, Mr. Mwila says the party will write to the speaker of the National Assembly on Tuesday to declare the Roan Constituency seat vacant.
He advised Dr. Kambwili to challenge the decision of the central committee in the court of law and that the ruling party is ready for any action the duo will take.
He says if Dr. Kambwili does not want to take the matter to the court of law, he is free to appeal to the General Conference, which will take place in 2020.
He says according to Article 72e on the mended Zambian constitution, Dr. Kambwili can challenge the decision of the central committee in court and if he loses the case then a bye-election will be conducted.
The PF Secretary General further says that the Central Committee adopted the motion to have President Edgar Lungu as the Party's preferred candidate in 2020.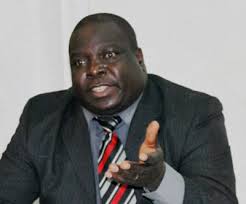 Meanwhile Dr. Kambwili has cancelled his much publicised press briefing due to security concerns.
Dr. Kambwili posted on his Facebook page that he does not want to put the lives of innocent journalists in danger.