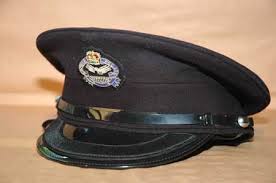 Police in Chipata have arrested a 42 year old Malawian for being in possession of suspected albino human bones.
Eastern Province Police Commissioner, Alex Chilufya, told Breeze News that Blessings Mwale was arrested this morning from Magazine Compound in Chipata, after a tip off from members of the public.
Mr. Chilufya says Mwale was found with two human bones suspected to have been extracted from an albino, which he was trying to sale, with an unknown friend, who has gone back to Malawi.
He says police have taken the bones to medical experts for further tests, while Mwale is in police custody for interrogations and will assist police establish the whereabouts of his friend.
Meanwhile, a 37 year old man of Zingalume area in Lusaka has been arrested for impersonating a police officer.
Mr. Chilufya says Paul Banda was arrested by ZNS, Zambia National Service Officers manning ZESCO Msoro sub-station in Mambwe district on July 6th.
He says police are still investigating Banda, who was found with a police labeled torch teaser gun, paper-treat spray and an American flag.