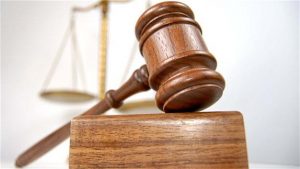 A man of Chipata district was yesterday put on defence in the Chipata Magistrate Court, on charges that he swindled over 1,500 farmers out of 73, 811 Kwacha.
Graison Phiri of Mchenga Compound is alleged to have swindled the farmers on pretext that he would provide them with farming inputs.
He appeared before Magistrate Philip Mpundu on one count of theft.
Phiri, who is a director of Green Season Farmers Suppliers, told the court that the farmers deposited 60 Kwacha each in his company account as a membership fee, for the provision of farming inputs.
He said that he was surprised when the farmers decided to report him to the police, while he was in the process of starting the distribution of the farming inputs to the affected farmers.
Phiri further told the court that he had discussed with the farmers that the matter be resolved outside court, so that he pays them back their money, but that the farmers rejected the offer.
He also denied that he bought a vehicle, using the money that he received from farmers.
Phiri, pleaded not guilty to the charge when facts were first read to him when he appeared in court in January this year.
But when the state prosecutor asked him, he admitted receiving money from farmers, which was deposited in his personal account instead of the company's account.
The matter is coming up for Judgment on Wednesday next week.