Barclays PLC is no longer the controlling shareholder of Barclays Africa.
This follows the decision by Barclays PLC to reduce its shareholding in Barclays Africa from 50.1 per cent to 23.4 per cent.
Managing Director, Mizinga Melu says that the Public Investment Corporation PIC is set to take up an additional 7 per cent of the shares at a later date subject to regulatory approvals.
In a statement availed to Breeze News, Ms. Melu says that this will further reduce Barclays PLC shareholding to 16.4 per cent.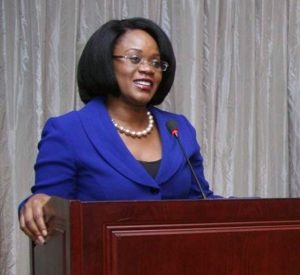 And Ms. Melu says that despite Barclays PLC not being the main shareholder in Barclays Africa, it will support Barclays Africa throughout the sell-down and operational separation processes.
She says that in the coming weeks and months, the bank will provide further information as the process of separation between the two companies unfolds.
Meanwhile Ms. Melu says that as part of the separation agreement between Barclays PLC and Barclays Africa, Barclays Africa will continue to use the Barclays brand in Africa for up to three years.
She says that this means that Barclays Africa will have three years to build a strong, Africa focused brand, with a massive opportunity.