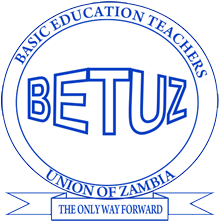 The Basic Education Teacher's Union of Zambia, BETUZ, in Chipata district has welcomed the 30 days period, for negotiations over conditions of service.
BETUZ District Chairperson, Komdwani Nyimbili says, the extension will allow those involved in the negotiation process to agree on favourable conditions that will benefit both government and teachers.
He however, hopes that this should be the last time the negotiations are extended because the process has taken too long.
Mr. Nyimbili says the negotiations were supposed to be concluded by Friday last week.
Meanwhile, Mr. Nyimbili has disclosed that some teachers in Chipata district have started accessing their payslips through the newly introduced email system.
He explained that so far, a number of teachers have received payslips for May and June.
He however, notes that the system has come with expenditures on the part of teachers, as most of them have to pay to access internet services to check their emails.
He said the challenge is particularly more, to teachers in rural areas.
Mr. Nyimbili says the system is good, but emphasised that the Ministry of Education must ensure that the pay slips are made available every month, because they are important documents in allowing teachers to access other services such as loans.