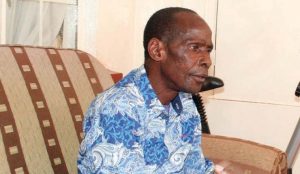 Paramount Chief Mpezeni of the Ngoni people in Chipata says the voting pattern in last year's general election in his area was well balanced.
In an interview with Journalists at his palace, shortly after the commission of inquiry paid a courtesy call on him this morning, the Paramount Chief says tribalism, commonly known as wako ni wako does not exist in his chiefdom.
He says people are free to make decisions of their choice when choosing leaders.
The traditional leader says there is need for candidates who lost elections, to accept defeat and move ahead.
The Commission of Inquiry into the voting patterns and electoral violence are in Eastern Province receiving petitions from people.