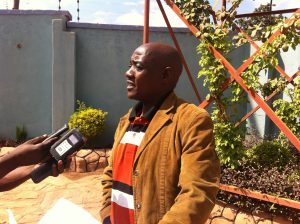 A civic leader in Chipata district says auditors are quickly needed at Chipata City Council.
Chipangali Ward Councilor, Kennedy Shumba, says auditors are quickly needed because resources such as Ward Development Fund and the equalization fund have for many years not been used appropriately.
Mr. Shumba told Breeze News that for the past one year he has been in office, he has not seen how the equalization fund has been used.
Mr. Shumba says he is in support of some sections of society calling for auditors to audit the council, because some civic leaders have not seen how transparent the local authority is.
He says unnecessary things like a TV and DSTV decorder for the mayor's office have been procured using some of these funds.
He added that CDF, the Constituency Development Fund is also not being handled in a proper way.
On Monday, Chipata City Mayor, Sinoya Mwale told Breeze News that people who are saying council officials are corrupt, should name them and report to ACC, the Ant-Corruption Commission.
Meanwhile, Chipata City Council Town Clerk Davies Musenge says aggrieved councilorS should present issues affecting them to the council, stating that councilors are part of the local authority.
Mr. Musenge says equalization fund is not only used for capital projects, but that is it used for other projects such as paying salaries for the workers.
He says the council will engage councilors in sensitizing them on how the fund is being used.