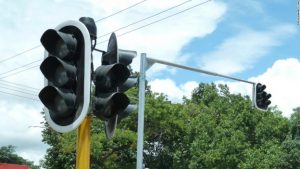 The Chipata City Council says that it is facing challenges to consistently maintain the operations of traffic lights, due to power interruptions.
Chipata City Council Town Clerk, Davies Musenge, says the traffic lights need re-setting every time there is power interruption.
He says this is a challenge because the technician, who installed the traffic lights, is based in Lusaka and that it takes time for him to come and work on them.
Mr. Musenge has assured the public that the traffic lights will soon be worked on.
He says the technician has already been informed on the matter.