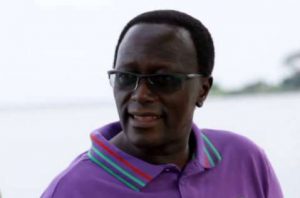 The project of linking the Chipata-Mchinji railway line to TAZARA has hit a logistical challenge, which has affected the commencement of the works.
Eastern Province Permanent Secretary, Chanda Kasolo explains that the contractor for the works, China Civil Engineering, was supposed to have mobilised to the site in May this year but this has not yet happened.
Mr. Kasolo told Breeze News that the main contentious issue about the project is whether it is necessary to have a dry port at Chipata Railway station or not.
He explained that there are two contracts, which need to be sorted out clearly before the works can start.
Mr. Kasolo says that the first project involves a European Union funded project worth 27 million Euros of constructing a by-pass road, from the Great East Road near St. Monica's Girls Secondary School turnoff to link Chipata-Chadiza road.
The second project involves the extension of the Chipata-Mchinji railway line to TAZARA, which is funded by the Chinese government.
Mr. Kasolo explained that the contract for the by-pass road also includes construction of the dry port at the Railway Station and that this has raised a legal debate, on which contractor is supposed to carry out the works.