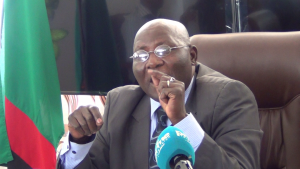 Government has directed that all colleges, universities and other higher learning institutions, both private and public, that are currently operating should close with immediate effect.
This is after Minister of Health, Dr. Chitalu Chilufya, invoked a statutory instrument, following the outbreak of cholera.
Acting Minister of Higher Education, who is the Minister of General Education, Dennis Wanchinga, has re-emphasized that all learning institution will remain closed until further notice.
Dr. Wachinga has seriously warned that any higher learning institution that will violate the directive and endanger the lives of the Zambian populous, will be swiftly dealt with.
And Higher Education Authority Director General, Professor Stephen Simukanga, has announced that no college or university will be allowed to resume their academic calendars, beginning 8th January, 2018, as planned.
This is according to a statement availed to Breeze News this morning