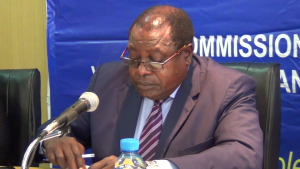 The Commission of Inquiry into Voting Patterns and Electoral Violence is expected to hold its public sittings in Eastern Province this month.
And chairperson of the commission Justice Munalula Lisimba has appealed to people in the province not to shun the exercise.
In a statement availed to Breeze News, Justice Lisimba says that the commission is on course and on schedule in the execution of its mandate to receive submissions from the people in all the 10 Provinces of the country.
He says that so far, Zambians have responded overwhelmingly to the Commissions' ongoing public sittings around the country.
Justice Lisimba says that it is un-deniable that the country has over the years, experienced electoral violence in which life and property have been lost.
He notes that it is not yet known who perpetrated the violence, how it happened, where it happened and who the victims were.
Justice Lisimba says that therefore, the public sittings provide an opportunity to every Zambian to be heard.