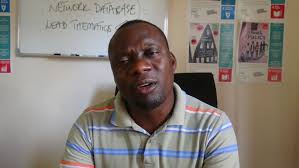 The Civil Society for Poverty Reduction CSPR has alleged that some contractors who have abandoned government projects are political cadres.
CSPR Advocacy and Programme Coordinator, Maxson Nkhoma has further charged that his organisation has information that some ministers own some of the construction companies, which have abandoned projects.
He says that it is disappointing that the government has become a victim of its own bitter pill on the construction sector by awarding construction jobs to certain Zambian contractors based on partisan politics and not capacity to do the work.
Mr. Nkhoma says that CSPR is worried with how government has handled the projects involving the construction of Chikando Secondary School and a lecture theatre at St. Francis Mission Hospital.
But Eastern Province Permanent Secretary, Chanda Kasolo has described the allegation from CSPR as unfair.
Mr. Kasolo says that although some construction companies could be owned by ministers, the process of selecting contractors is transparent.
He also indicated that the project involving a lecture theatre at St. Francis Mission Hospital has been normalised with works progressing well.
Mr. Kasolo also explained that he has assigned Chipata District Commissioner, Kalunga Zulu to carry out a proper investigation on why the project for Chikando Secondary School has stalled because it might be that government has not paid the contractor.