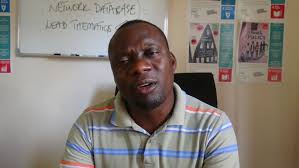 The Civil Society for Poverty Reduction CSPR has welcomed the decision by ERB, the Energy Regulation Board to reduce the fuel pump price.
CSPR Provincial Coordinator Maxson Nkhoma says the move taken by ERB must be commended as it will go a long way in reducing the cost of doing business, a situation which will benefit consumers.
Mr. Nkhoma says that CSPR hopes the reduced fuel price will be sustained for a long time, owing to the drop of crude oil prices on the international market.
And Mr. Nkhoma says that CSPR expects that the prices of goods and services will also respond accordingly following the reduction of fuel, which is one of the key price determinants.
He further says that CSPR anticipates a strong and resilient economy in the third and fourth quarter of 2017, following positive growth of commodity prices on the international market such as copper, which has seen the Zambian kwacha gaining strength against major convertible currencies such as the US dollar.
Mr. Nkhoma states that this coupled with reduction of crude oil on the international market, is likely to increase the economic growth rate than was earlier projected by the government.
He however, says that CSPR hopes that the government will not get carried away with the global economic fundamentals but continue to implement economic recovery plans ,while adhering to financial austerity measures as announced by President Edgar Lungu last year.
The ERB yesterday announced the reduction of fuel prices with
Petrol now selling at 11 Kwacha 67 ngwee from 12 Kwacha 50 while diesel has been reduced from 10 Kwacha 72 ngwee to 9 Kwacha 87 ngwee.
Paraffin will now be selling at 6 Kwacha 50 ngwee from 6 Kwacha 81 ngwee.