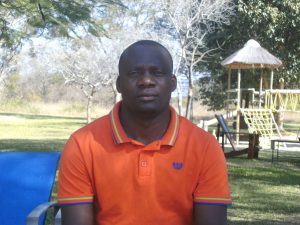 The Civil Society for Poverty Reduction CSPR in Eastern Province says it is happy with government's position to suspend illegal Gold mining in Vubwi, Petauke and Nyimba.
CSPR Provincial Coordinator Maxon Nkhoma says the decision taken by government is in the best interest of the people of Eastern province and should be supported.
Mr. Nkhoma says CSPR had noted with concern that the current illegal mining of Gold is led by foreigners mostly from the neighbouring Tanzania leaving the local people as mere agents of illegal mining.
He says the suspension of licenses for Gold mining will enable the government mobilize better companies that will run the Gold mines in the best interest of the local communities while adhering to environmental laws as prescribed by ZEMA, the Zambia Environment Management Agency.
Mr. Nkhoma says this means that Government will also collect appropriate taxes and mineral royalties from Gold mining companies which can be channelled to poverty reduction programs
Mr. Nkhoma says the affected companies have been claiming to be doing exploration for a longer period than is necessary.
He has further appealed to government to reduce the period of exploration given to mining companies.
He says the current period which can go up to 11 years of exploration is unreasonable and paves way for illicit mining while avoiding to pay required mineral taxes to government.