Some cyclists in Chipata have vowed not pay any levy to Chipata City Council.
This follows a meeting which was held on April 20, 2017 where the local authority directed cyclists to start paying levy.
One of the cyclists Peter Tembo told Breeze News that not until a meeting for all stakeholders is called, cyclists will not pay levy to Chipata City Council.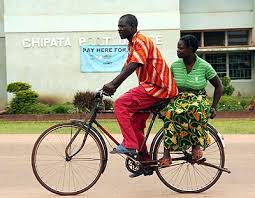 Mr. Tembo who is also Kapata ward PF Chairperson says all cyclists have agreed that the provincial permanent secretary must attend the meeting and confirm that the directive to have cyclists start paying levy was issued by President Edgar Lungu.
He says that during the meeting held on the 20th of April 2017, Director for Housing and Social Services at Chipata City Council Judith Maambo told the cyclists that President Edgar Lungu directed councils to start charging cyclist levy.
Mr. Tembo says representatives of the President such as Provincial Permanent Secretary, District Commissioner, Mayor, town clerk and councilors need to affirm what the president had said about cyclists paying levy.
He argued that since late President Levy Patrick Mwanawasa had directed that cyclists stop paying levy to the council, it is only the head of state, who can reverse the directive.