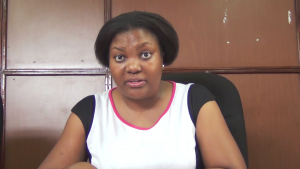 The Drug Enforcement Commission DEC has arrested a 54 year-old Medical Doctor of Lusaka for being in possession of more than 84, 000 United States dollar counterfeit notes.
Daniel Konga Maswahu, 54, a Medical Doctor of Kabwata Township has been arrested for being in possession of 84, 100 US dollar counterfeit notes in 100 dollar bills.
DEC Spokesperson Theresa Katongo says that the suspect was arrested at a named Shopping Mall in Lusaka.
And the Commission has in various parts of the country arrested six people for unlawful cultivation and trafficking in narcotic and psychotropic substances contrary to the laws of Zambia.
Meanwhile the Commission through its Anti-Money Laundering Investigations Unit on the Copperbelt has arrested a 48 year-old business woman for receiving stolen property and aiding and abetting contrary to the laws of Zambia.
Particulars of the offence are that Mavis Kapekanshiku a business woman of Johannesburg South Africa on dates unknown but between 1st February, 2017 and 3rd March, 2017 jointly and whilst acting together with other persons unknown in South Africa hacked into the Zambia Postal Services ZAMPOST Swift Cash Business System and generated transactions amounting to 19, 620 Kwacha.
Whilst in South Africa, Kapekanshiku instructed her niece to collect 9, 950 Kwacha from ZAMPOST Kitwe office where 2, 270 Kwacha was sent to the said suspect in South Africa via Western Union while 6, 876 Kwacha was sent to a Priscilla Asomani in Accra Ghana.
The remaining 9, 670 Kwacha was blocked by ZAMPOST before it could be withdrawn.
All suspects will appear in court soon.