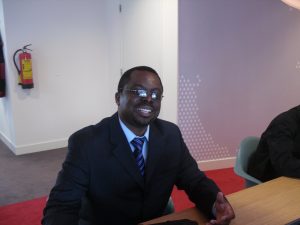 Eastern Water and Sewerage Company needs 5.9 million Kwacha to carry out works of replacing water and sewer pipes in Chipata.
Managing Director Lyton Kanowa has confirmed.
Mr. Kanowa says that the company has identified pipe stretches of about 15 kilometers for water supply and 8.3 kilometers of sewer, which need urgent replacement.
Mr. Kanowa says that the pipes are too old and inappropriate adding that the lasting solution is to replace old pipes in Chipata district of about 220 kilometers.
He says that the company has started to discuss with would be funders and hopes to strike a deal within the course of this year.
Mr. Kanowa explains that the company is impaired in that it can only cover a maximum of 70 per cent of the cost coverage because it produces water at one kwacha 20 ngwee and sell at 80 ngwee to about one kwacha per cubic meter.
He adds that as of December 2017, approximately 5 per cent of customers did not pay for the services.