Eight pupils have dropped out of school after falling pregnant at Kabele Primary School in Petauke district.
President for Tisinthe Saving and Internal Lending Communities Simon Zulu revealed this in an interview with Breeze News on Tuesday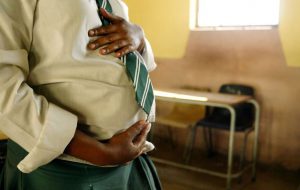 morning.
Mr. Zulu says that pregnancy cases among pupils in Petauke Central Constituency have become a matter of public concern.
He says that cases of early marriage have also become rampant with an increase in sexually transmitted diseases.
Mr. Zulu expressed concern that pregnancy cases were affecting girls below the age of 16 with those in grade six and seven being victims.
He has urged the authorities to take critical interest in the matter to ensure disparities experienced in the education of girls and boys in Petauke are addressed.
Provincial Education Officer, Allan Lingambe could not be reached for comment by News time.