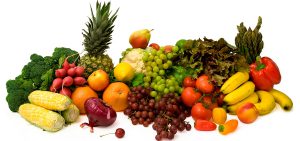 The Eastern Province Chamber of Commerce and Industry EPCCI has commended government's decision not to ban the importation of fruits and vegetables.
EPCCI President Thomas Mtonga says that any decision to ban the importation of fruits and vegetables would have a negative effect on the business sector.
Mr. Mtonga told Breeze Business News, that there are traders who sell fruits that cannot be locally produced in the country on a large scale like apples.
He further says that those dealing in the hospitality business like hotels and lodges have particular meals that require certain types of vegetables and fruits, which are not locally grown.
Mr. Mtonga further points out that horticulture industry in Eastern Province has not fully grown where it can produce specific types of products that meet international standards.
He says that until at a time when the country will have farmers that can produce all vegetables and fruits that have high demand, any ban would be retrogressive.