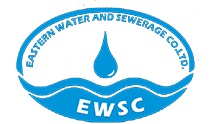 The National Water Supply and Sanitation Council NWASCO has called on Eastern Water and Sewerage Company to adhere to the water quality monitoring guidelines in order to ensure that water supplied to the residents is clean and safe.
NWASCO Public Relations and Communications Manager Mpunga Chipepo Simukwai says Eastern Water and Sewerage Company has not been displaying the quarterly water quality results as required in the Water Quality Monitoring Guidelines.
Ms. Simukwai notes that despite improvements in hours of supply in most towns, improved record keeping and maintaining average collection efficiency of above 95 per cent, there are areas that need attention.
Ms. Simukwai says the Commercial utility did not comply with the NWASCO directive to ring fence the meter charge by ensuring that new meters are bought and the faulty ones repaired.
She was speaking after the completion of the Eastern Water and Sewerage Company Annual inspection
Ms. Simukwai also adds that Non-Revenue Water was on the rise despite the utility being 100 per cent metered with a relatively new network.
In addition, it was observed that 3,074 customers remained unbilled as at July, 2017 resulting in loss of revenue by the utility.
Additionally, load shedding continued in Lundazi that might lead to loss of water supply for over 8 hours.