The number of exhibitors at this year's Eastern Province Agriculture and Commer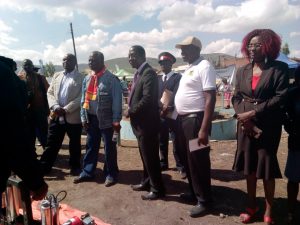 cial show reduced to 75 from last year's 89.
The Eastern 41st Agriculture and Commercial show, which ended on Sunday, saw 30 industrial exhibitors, 18 co-operatives and 27 industrial farms exhibiting.
And the number of show goers also reduced to 2,282 this year from last year's 4, 080.
Eastern Province Show Society Organizing Committee Chairperson, Thomas M'tonga, attributed the reduction on the number of exhibitors and show goers to poor infrastructure, sanitation and lack of good entertainment.
Mr. M'tonga told Breeze News that the current infrastructure at the Chipata show ground is not of good standard to attract more business people to exhibit.
Mr. M'tonga added that entertainment was not well organized because only local artists were performing.
He says there is need to improve the infrastructure at the show ground and entertainment.