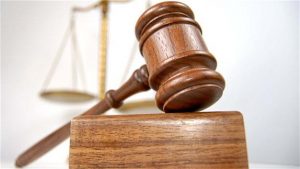 The Chipata Magistrate Court this morning discharged a case involving a female juvenile of Chipata district, on one count of child desertion, contrary to the laws of Zambia.
The case which was before Magistrate Philp Mphundu was discharged after the state made an application that the case be discharged.
Facts of the matter are that the juvenile, on dates unknown, but in May 2017, jointly and while acting together with her mother, deserted a child and left it without means of support.
The mother of the Juvenile is currently serving a 10 months sentence over the same case.
The duo allegedly abandoned a new baby in the nearby bush, which was concealed in a chitenge material and tied in a sack.
The baby was taken to the hospital for care by members of the community, while the two were apprehended.
According to investigations, the accused took the baby into the bush on pretext that the baby was dead and left it unattended.
Magistrate Mphundu has however, warned the juvenile not to repeat her mistake and ordered that she be taken to the Social Welfare office for counselling.
The juvenile's mother was sentenced to 10 months imprisonment with hard labour on July 11th 2017, after admitting to the offence.