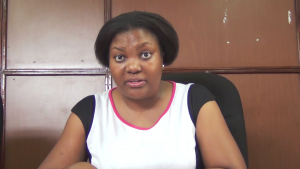 Two men of Chipata district have been arrested for being in possession of one hundred Thousand Kwacha counterfeit notes.
Davison Njobvu of St. Monica's area and Alexander Lungu, 32, a Businessman of Kalongwezi area, were arrested together with three others from Lusaka.
The others are Mulenga Simukoko, 42, Kamanga Banda, 58 and Alfred Mabeti, 38, all of Chawama Compound in Lusaka.
This is according to a press statement by DEC, Drug Enforcement Commission public relations officer, Theresa Katongo.
In another matter, Ms Katongo says DEC has further arrested a Zambia Army Officer for being in possession of 400 thousand Kwacha counterfeit notes in 100 Kwacha bills.
She says Newton Sondashi, 42, a Staff Sergeant of Ndola District was arrested in Chawama Township in Lusaka, as he was about to transact.
Ms Katongo says the commission has further arrested and jointly charged James Banda, 23, Moses John Mwanza, 23, and his wife Estela Phiri, 25, for trafficking in 45 sachets of heroin.
She says the four were major suppliers of heroin in Lusaka's Chaisa Compound.
Also arrested separately, is Peter Mwanza popularly known as 'Junior Marcopolo' for trafficking in 116 sachets of heroin.
The DEC spokesperson says all suspects will appear in court soon.