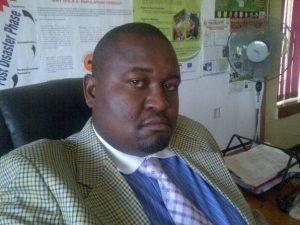 Four families in Makangila ward of Luangeni Constituency are reported to be squatting in other people's homes after their houses were destroyed by heavy rains a month ago.
Makangila Ward Councilor Daniel Mwanza told Breeze News that the families have become destitute because DMMU, the Disaster Management and Mitigation Unit has not responded to their plight.
Mr. Mwanza says that the houses for the affected families had their roofs blown off by the heavy rains.
He says that, despite having reported the issue and making follow ups with DMMU to see how the affected families could be assisted, nothing has been done to date.
Mr. Mwanza says that since the incident happened, the affected families have been relying on begging for food, shelter and other necessities from neighbors for them to survive.
The incident, which happened on the 9th of January 2018, also affected two churches whose roofs were blown off while 200 chickens died on the spot after the chicken run collapsed.
And Chipata District Commissioner Kalunga Zulu, denied receiving a report on the matter.
He however, confirmed seeing a letter with a similar issue but that the letter was not addressed to him and it did not indicate where the incident happened.
Mr. Zulu stated that any disaster related issues in the district should be addressed to him, as he is the chairperson for the DMMU committee.