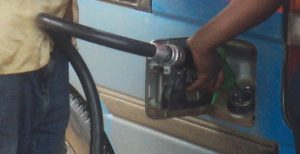 Concerns have continued over government's decision to increase the pump prices of fuel.
Chipata District Farmers Association CDFA says that the increase in the pump prices is likely to push up the prices of farming inputs.
Coordinator Virgil Malambo says that the price increase in unjustifiable.
Mr. Malambo further notes that the upward adjustment in fuel prices will lead to an increase in poverty levels among rural communities.
Government through ERB, the Energy Regulation Board yesterday increased the prices of all petroleum products effective last midnight.
ERB vice chairperson Ngande Mwanajiti said that the price of petrol has increased from 11 Kwacha 67 Ngwee to 12 Kwacha 97 Ngwee per litre while the price of diesel has increased from 9 Kwacha 87 Ngwee to 11 Kwacha 9 Ngwee.
Mr. Mwanajiti also said the pump price of paraffin has increased from 6 Kwacha 50 Ngwee to 7 Kwacha 82 Ngwee while the low sulphur gas is now pegged at 13 Kwacha 38 Ngwee from 12 Kwacha 16 Ngwee.