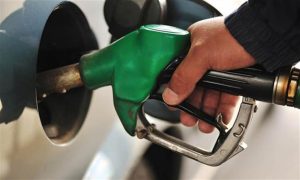 People in Chipata district have received the sudden upward adjustment in fuel prices with mixed feelings.
Daniel Sakala told Breeze News that the adjustment will have a negative impact on people's economic activities.
Mr. Sakala says the increment has come at a wrong time, adding that in future, ERB should engage citizens, as they are the major stakeholders.
He says the development is retrogressive.
However, Moses Zulu says while the increase is sudden, Zambian must understand that the country does not produce fuel.
He says non fuel producing countries such as Zambia, are always affected by decisions in countries where the commodity is imported from and the performance of the currency.
And some motorists have told Breeze News that most fuel service stations in Chipata have already effected the new prices.
Yesterday, the Energy Regulation Board increased the price of petrol by 0.78 Ngwee from 12.97 to 13.75 kwacha per litter, while diesel went up by 0.92 Ngwee from 11.09 to 12.01 kwacha per litter.
Parrafin was increased by slightly over One Kwacha from 7.82 to 8.85 kwacha per litter.
In a statement, ERB explained that the increment in the fuel pump prices is as a result of the increase in international oil prices and the depreciation of the Kwacha against major trading currencies such as the United States Dollar.