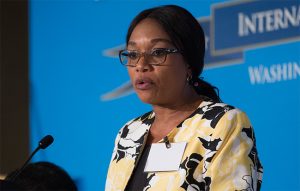 Gender and Child Development Minister, Victoria Kalima has distributed one tractor and six tillers to farmers in four chiefdoms in Eastern Province.
The farm implements are being given to farmers through their traditional leaders.
Ms Kalima handed over a tractor to Chief Msoro in Mambwe district and tillers to Senior Chief Nsefu in Mambwe, Senior Chief Kalindawalo and Chief Mwanjabanthu in Petauke district.
Ms. Kalîma says the aim of the Advance Program is to increase productivity in agriculture.
She was speaking yesterday when she handed over the equipment to farmer cooperatives, who gathered at palaces for Chief Msoro and Senior Chief Nsefu in Mambwe district.
Ms. Kalima says government is targeting to distribute 288 farm equipment to all chiefdoms in the country.
The minister, who is also Kasenengwa Member of Parliament, says plans are underway to distribute crop processing equipment for value addition.