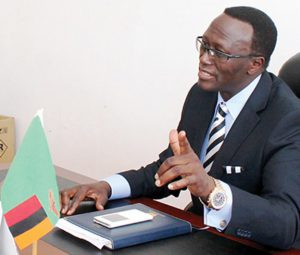 The provincial administration says that it will not legalize any illegality.
Permanent Secretary Chanda Kasolo says that no illegal street vendors will be allowed to get back to the streets.
Speaking to Breeze News, Mr. Kasolo says that all traders that were removed from the street have to visit the council so that they are given trading stands in markets.
Reacting to reports of street vendors that have gone back to the streets barely a week after being removed, Mr. Kasolo says that anyone abrogating the law will be arrested.
He says that the outbreak of cholera was a big reminder to Zambians to ensure that they improve their standards of hygiene.
Mr. Kasolo further says that all illegal street vendors have to pay taxes to ensure that there is fairness with those operating in markets.
And Mr. Kasolo says that Eastern Province has managed to control the outbreak of cholera as there are only few cases.