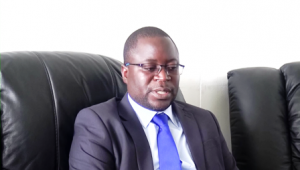 Government says that the province is performing well in its fight against Cholera.
Eastern Province Minister, Makebi Zulu, says as of today the province has recorded seventeen cases.
He explained that fifteen have been treated and discharged, while one person is still receiving treatment in Lundazi district.
Mr. Zulu says so far, only one death has been recorded.
He says the quarantine center in Chipata district has one unconfirmed case.
The minister says people in the province are at risk of being affected by the epidemic, as the region lies between Lusaka and Malawi, both with a significant number of Cholera cases.
Mr. Zulu says that it is therefore important that Environmental Health Inspectors continue screening people passing through all the main bus stations in the province.
He also says it is important that shallow wells in the province are buried, to prevent people from drinking water that might be contaminated.
Mr. Zulu added that sensitization about how to prevent the spread of cholera, should continue in order for people to have the right information needed in the fight against the disease.