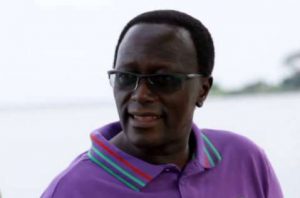 Government has instructed that the performance of all agriculture extension officers in Eastern Province be reviewed.
The Provincial Administration has therefore, asked the Provincial Agriculture Coordinator to instruct all District Agriculture Coordinators to carry out the review.
Speaking during a press briefing in Chipata, Permanent Secretary, Chanda Kasolo, says government has discovered that some of the enemies of the E-Voucher system are the extension workers, who were employed to help the system work, but are instead sabotaging it.
He says extension officers that were benefiting from the old system are discouraging farmers from registering for the E-Voucher system.
Mr. Kasolo notes that this is being done so that government can be forced to revert to the old system, where there were loopholes for officers to create ghost farmers.
Mr. Kasolo says that the E-Voucher system faced a lot of challenges in the 2017/2018 farming season, but emphasized that government is determined to correct the situation.
He says one of the solutions is to replace all the non performing extension workers with others that will perform their duties properly.
Mr. Kasolo says he expects all District Agriculture Coordinators to present reports of their findings after the performance review, fourteen days from the day he issued the instruction.