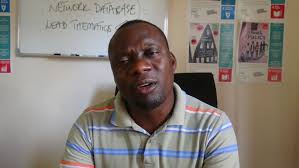 The Civil Society for Poverty Reduction CSPR has expressed concern over delay by government to pay retired public service workers.
Provincial Coordinator Maxson Nkhoma says that CSPR has been receiving a number of petitions and complaints from the affected former workers.
In a statement to Breeze News, Mr. Nkhoma states that the Ministry of Education accounts for the most affected retirees followed by the Ministry of Agriculture.
He says that CSPR is concerned that the teachers who retired as way back as 2011 have not been paid, a situation which has turned them into destitute.
Mr. Nkhoma notes that the continued delay by government to pay retirees is a breeding ground for corruption as current civil servants are engaging in corruption to amass wealth before they retire.
He says that this trend of delaying to pay retired workers has created a situation where civil servants are scared of retirement.
Mr. Nkhoma has appealed to the provincial administration to ensure that they intervene by engaging the Ministry of Finance to pay the former workers.