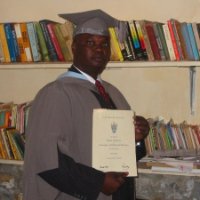 The Ministry of General Education in Eastern Province has warned Head teachers who enroll pupils that failed grade nine examinations, to grade six classes.
Provincial Education Officer, Allan Lingambe clarified saying that there is no policy which states that grade nine failures will be required to go back and repeat grade six.
Dr. Lingambe was reacting to reports that a head teacher at Chipikula Primary School in Paramount Chief Mpezeni's area, has enrolled grade nine failures into grade six.
Dr. Lingambe, who confirmed receiving the report says he has instructed the District Education Board Secretary to summon the head teacher and warn him strongly, because he is misleading the community.
He says such classes will be disbanded and that head teachers will be disciplined.
Dr. Lingambe says he had a meeting with head teachers yesterday, to clarify on the matter.
He says the ministry's policy is clear, affirming that pupils who fail grade nine, are given another opportunity to sit for examinations under external system and that, they only sit for subjects they did not do well.