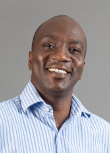 Poor infrastructure in tobacco floors has forced JTI, Japan Tobacco International to set up a floor within the company premises.
JTI Lead Production Manager Peter Chibale says Mugubudu and Kapara floors have poor infrastructure and sanitation while safety is also compromised.
Mr. Chibale says the floor at Mugubudu is situated along a busy road, which may result into accidents while toilets are dirty.
He was speaking yesterday in Chipata during the JTI Tour of Chipata operations.
Meanwhile Corporate Affairs Manager Litiya Matakala has bemoaned lack of dialogue between JTI and government on matters of policy on tobacco.
Mr. Matakala says government is not coming out on the way forward especially on natural resource management so that the company knows which way to go.
He says that there is need for the company and government to discuss on the best ways of addressing issues in relation to health and business of tobacco.
Mr. Matakala says it is up to the government to decide whether to ban the growing of tobacco or not failure to which JTI will continue to grow tobacco for more years to come.