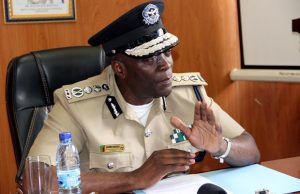 Police have offered a 300,000 Kwacha reward to any person with information that will lead to the apprehension and successful prosecution of criminals cutting or destroying ZESCO pylons.
Police Spokesperson, Esther Katongo has confirmed to Breeze News in a statement.
And Inspector General of Police Kakoma Kanganja has warned that all criminal minded people, who have resorted to acts of sabotage will not be spare by police when found wanting.
Mr. Kanganja says that police have intelligence information that some criminals are planning to deliberately cause havoc by destroying or vandalizing vital installations which include bridges, power stations, transmission lines, government buildings and communication facilities.
He has called upon members of the public to be alert and report criminals behind these illegal acts to any nearest police station without delay.
Mr. Kanganja says that police will be mounting snap security check points in which motor vehicles will be stopped randomly and subjected to thorough searches.
He has urged people to cooperate with the law enforcement officers adding that the security peace and stability of the nation is a collective responsibility of all Zambian citizens.