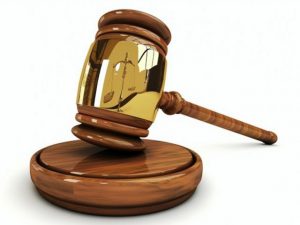 The Chipata Magistrate Court yesterday referred a mathematics lecturer at Chipata Trades Training Institute, who was convicted on three counts of indecent assault on males, to the High Court for sentencing.
Magistrate Moses Mkumba Phiri referred Aswell Banda to the High Court for sentencing because the magistrate court has no authority.
Magistrate Phiri said that consent in indecent assault between a man and a man is not allowed in Zambia and that it is not a defense.
He said that the court was satisfied beyond reasonable doubt that the prosecution proved its case against the accused in all the three counts.
In his defence Banda told the court that he feels he was unfairly treated at the learning institution when the matter came up.
He said he was surprised and shocked at the allegation leveled against him.
When asked by his lawyer John Phiri from Legal Aid Board whether he had anything to say over the matter after his testimony, Banda said it was not true that he indecently assaulted the three male students who went to his house for consultations on different occasions.
Earlier Banda confirmed that the three students that he is alleged to have indecently assaulted visited his house on different occasions for consultations regarding the subject he was teaching them.
He said a lot of other students had been visiting him at home for the same purpose since 2013 when he started working at the institute.