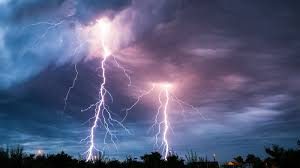 A Malawian national is reported to have died after being struck by lightning in Chief Chanje's area in Chipata district.
Chief Chanje told Breeze News that 67 year old Wintala Banda met his fate yesterday around 15:30 hours at Kapasa Trading Centre.
He says that the incident happened when Mr. Banda, was trying to cross the Chipata-Lundazi road after the rains started.
Chief Chanje says that medical staff in the area confirmed that Mr. Banda, who was married to a Zambia in Kamampina Village had died.
He says that Mr. Banda is originally from Mbuna Village, Dzoole area of Dowa district in Malawi.
He will be buried today.