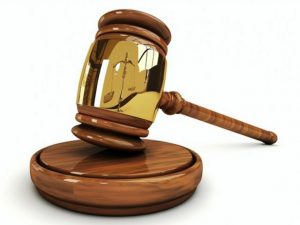 The Lundazi Magistrate Court has sentenced a prosecutor for Zambia Police in Lundazi to two years, four months imprisonment with hard labour for corruption.
Resident Magistrate Destiny Kalusopa found Dominic Chiboboka 30, guilty on one count of corrupt practices by a public officer contrary to section 19 (1)of the anti-corruption Act no. 3 of 2012.
Details of the offence are that Chiboboka in January 2016 in Lundazi, being a Zambia police public prosecutor based at Lundazi Police, corruptly solicited for 3, 000 Kwacha.
He actually received 2, 000 Kwacha  from John Nyirenda of Mkawa village in Lundazi, in order to facilitate the withdrawal of a case of rape that he was prosecuting involving Tenthema Nyirenda, a nephew to John Nyirenda.
This is according to a statement made available to ZANIS in Lusaka yesterday by Anti-Corruption Commission Corporate Affairs Officer Jonathan Siame.
Mr. Siame said Chiboboka was arrested by the Anti-Corruption Commission in January 2017.
Meanwhile, the Lundazi Magistrate Court also convicted two Community Crime Prevention Officers for corruption.
Joseph Demba, 58, of Kamwezi village in Chief Zumwanda's area and Alick Lungu, 52, of Chinyalubwe of the same area were jointly charged with one count of corrupt practices by a public officer contrary to section 19 (1) of the Anti-Corruption Act No. 3 of 2012.
He said the duo on dates unknown but between March 9, 2015 and March 15, 2015 in Lundazi, being Public Officers under Lundazi Police Neighbourhood Watch, jointly and whilst acting together corruptly solicited and actually received K360 cash from Bydon Zimba.
This was a bribe in order not to formally report the allegations of murder against him and his family to Lundazi Police.
Mr. Siame stated that the duo was sentenced to two years imprisonment with hard labour with effect from 23rd March, 2018.