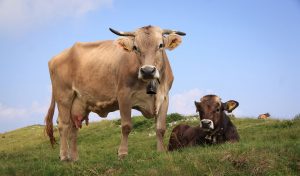 Police in Petauke District have arrested a man of Kalopu village in Chief Nyamphande's area in Petauke District, for the offence of bestiality.
Eastern Province Police Commissioner Alex Chilufya says, William Zulu aged 30 years, had carnal knowledge of one of Andifello Lungu's cows, contrary to the laws of Zambia.
Mr. Chilufya says the incident occurred on 8th August 2017, in Chizindilo village, when his grandson was trekking animals in the nearby bush.
He says it was at that point that they found William half naked in the act.
Mr. Chilufya says the suspect was apprehended, with the help of the police, and taken to Petauke Police Station.
The police commissioner says the suspect, who is expected to appear in court soon, said he did not know why, he acted in such a manner.