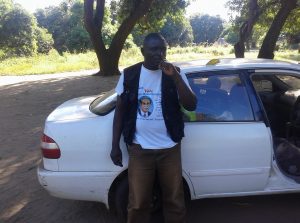 The Movement for Multi-Party Democracy MMD has suspended Provincial Youth Treasurer, Christopher Zulu for gross insubordination against senior leaders.
MMD Provincial Chairperson, Jacob Mwanza and Provincial Secretary, Zephaniah Kaleya have confirmed this to Breeze News.
Mr. Kaleya says that Mr. Zulu's suspension is indefinite, pending expulsion from the former ruling party.
He says that Mr. Zulu should desist from participating in any activities concerning the MMD.
And when contacted for comment, Mr. Zulu declined to state his position on the matter.
Meanwhile Mr. Kaleya says that the MMD has made changes of leaders in Mambwe district.
He says that acting Mambwe District Chairperson Edward Banda has been replaced with Ruben Mwanza while Benson Mvula has replaced Moses Mwale as district secretary.
He says that the changes have been made to reorganise the party for the future.