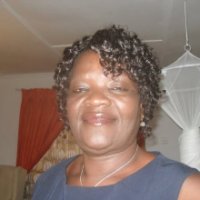 The Young Women Christian Association YWCA says that not less than five children are defiled weekly in Eastern Province.
YWCA Provincial Coordinator, Dorothy Ndhlovu, says that in some cases, the children are reportedly defiled by close relatives.
Ms. Ndhlovu says that failure to enforce laws on conflicts, disasters and emergencies, which increase economic pressures on households, has resulted in many families that would not have previously tolerated early marriages to use it as a last resort measure for survival.
She was speaking at the launch of a campaign against sexual abuse and harassment against girls which was held in Chipata yesterday under the theme,' Stop Sexual Abuse, Protect the Girl Child in School
And representing the girls, Tipezenji Sakala says that girls have continued to be abused in communities and schools.
Tipezenji appealed to all stakeholders to help address the scourge which she says deprives girls of a future as they are also at risk of contracting Sexually Transmitted Infections STIs.
She says that it is unfortunate that some male teachers have continued to take advantage of girls by sexually abusing them.