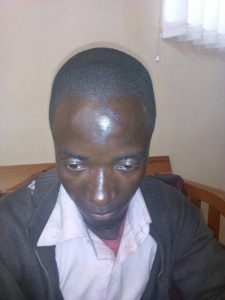 Chieftainess Mkanda of the Chewa people has dismissed reports that Nyau dancers are allegedly beating up people and stealing their domestic animals in Mbuluma Village.
This follows complaints that the Nyau dancers, who have been assigned to stop people from cutting down trees indiscriminately in the forest, are victimising and beating up people while confiscating their domestic animals.
The traditional leader says people in Mbuluma village are indiscriminately cutting down trees, a situation, which has led to deforestation.
She told Breeze News that the whole village has been summoned to her palace several times over the matter but they have continued cutting down trees for charcoal production.
She says allegations that Nyau dancers were beating innocent people and stealing their domestic animals are false.
The traditional leader explained that charcoal producers, who are complaining of being assaulted, were found with bags of charcoal, an axe and hoes and decided to run away by seeking refuge in the nearby village.
However, one of villagers, Misheck Chaponda, says the Nyau dancers entered his poultry house and picked six chickens without his authority on Saturday.
Mr. Chaponda complained that when he attempted to inquire from the leader of the Nyau dancers why his chickens were picked, he was instead beaten up and dragged to Chieftainess Mkanda, who ruled that the matter be sorted out at the Nyau dancer's camp, locally known as "Dambwe".
Mr. Chaponda who availed a police medical report to Breeze News, claimed that the Nyau dancers, who also beat his mum and stole 2,500 Kwacha from his pocket.
And Naomi Mwale, the mother to Chaponda says she was also beaten by the Nyau dancers for trying to stop them from beating her son.