Police has advised members of the public to always be mindful of their personal security during this long weekend.
Police spokesperson, Esther Katongo says that people should ensure that they avoid giving opportunities to criminals to perpetrate crimes.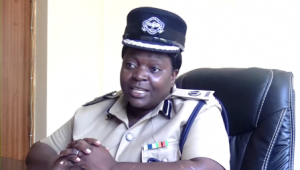 In a statement availed to Breeze News, Ms. Katongo says that police is alive to the fact that during such holidays, criminals also heighten their criminal activities with a view of attacking unsuspecting members of the public and stealing valuables from them.
She says that it is for this reason that police have intensified their patrols in communities, to ensure that the lives and properties of people are safeguarded.
Ms. Katongo says that those travelling during this long weekend are urged to always abide by road traffic rules and regulations to avoid causing unnecessary accidents.
She notes that of late, the numbers of pedestrians being involved in road traffic accidents have continued increasing, a situation which is worrying.
The police spokesperson has further appealed to motorists to also demonstrate respect for other road users, as most of the accidents involving pedestrians have been attributed to reckless driving by motorists.