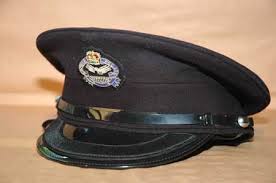 Police in Petauke district have rounded up 14 illegal immigrants at a check point on entering the town from Nyimba district.
Eastern Province Police Commissioner, Alex Chilufya confirmed this to Breeze News.
Mr. Chilufya says that nine of the suspects are Malawians while the remaining five are Congolese.
He says that the Immigration Officers charged the 14, who were using public transport, with relevant offences, after screening them.
Mr. Chilufya has explained that such check points are meant to deter and foresee possible aggravated crimes against the state and citizens by what he described as rogue elements.
Meanwhile Police in Eastern Province are investigating a case of aggravated robbery allegedly involving Malawians.
Police Commissioner Alex Chilufya says Time Mbewe aged 44, a teacher of Chankhandwe Primary School in Vubwi District, reported that on Thursday last week, he was attacked by a group of unknown people at his residence around midnight.
Mr. Chilufya says Mbewe was confronted by the attackers, who had unknown type of a fire arm and threatened to kill him.
He says the attackers used their own key to drive his vehicle, a Toyota Nowa Black in colour, registration number ACV, 1701 valued at 45, 000 Kwacha.
Mr. Chilufya says according to Mr. Mbewe, the attackers were speaking Malawian Chewa and that they drove away in the vehicle heading towards the Malawi direction.
He says this is why the police are suspecting that the attackers are Malawians adding that no physical harm was done to the victim.
Meanwhile, the Police Commissioner says a man of Lundazi District was allegedly eaten by crocodiles.
Mr. Chilufya says Mukane Manda aged 35 of Fosta Village in Chief Mwanya, was caught and eaten by the reptiles on Wednesday last week around 20 hours in the Luangwa River.
He says that according to the report, the deceased went fishing with other eight fishermen.
He says Manda decided to run away and attempted to swim across the river, in fear of being caught by officers from the Department of Wildlife and National Parks, who were approaching the area.
Mr. Chilufya says the conclusion by the police was that his body was completely eaten up, because a thorough search conducted by the officers, did not find his body.