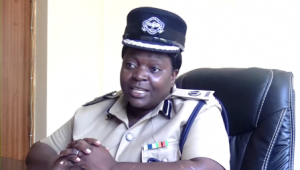 Police in Lusaka have opened investigations into alleged fraud at the British Council on one of the UK AID funded projects.
Police Spokesperson Esther Katongo has confirmed that police have launched investigations into the Zambia Accountability Project ZAP.
Ms. Katongo has told Breeze News that this follows a report that was made last week on Thursday to the Zambia Police Anti-Fraud Unit.
She says that the fraud is said to have occurred between 1 January 2016 to 1st September 2017.
Ms. Katongo further says that revelations follow an internal investigation carried out by the British Council.