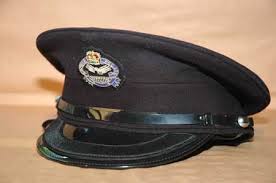 Police have warned people in Chief Jumbe's area in Mambwe district against holding public celebrations or demonstrating against a high court ruling passed yesterday concerning the Jumbe chieftainship wrangle.
Eastern Province Police Commissioner, Alex Chilufya says that a judgement in Default was yesterday entered against Mr Oswell Zimba the incumbent Chief Jumbe in Chambers at Chipata High Court.
Mr. Chilufya says that this means that if within 30 days there is no response entered to set aside the default judgement then the ruling stays in favour of Mr Sainani Phiri who is a Traffic Officer in Namwala.
This is in a matter, where Mr Sainani Phiri filed a court injunction claiming to be the rightful heir to the Chief Jumbe throne.
The plaintiff sued Zimba as first defendant and senior chief Nsefu Smart Sokhani Phiri as second defendant, claiming to be the rightful heir to the late chief Jumbe Robert Zulu, who died on April 1, 2015.
According to a statement of claim filed in the High Court, the plaintiff claimed that he was at all material times heir to the throne of chief Jumbe, stating that according to the Kunda people's tradition, the next chief Jumbe was supposed to be selected by the Mchacha Royal Family.
Mr. Chilufya says that in this case, people should not engage in any public celebrations, demonstrations or any such conduct likely to breach public peace and order.
He says that the status quo should be observed and respected by all.
Mr. Chilufya says that police Officers are on the ground monitoring the situation and ready to respond to any situation that may threaten law and order.